Welcome to Trees of Texas
Bastrop Tree Services and Custom Tree Transplanting

We are a multi-faceted tree-growing operation that specializes in custom tree transplanting supplying locally grown in-ground trees.
More »
---
Our Products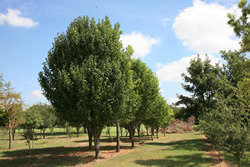 We offer many types of trees that thrive in Bastrop, Texas and surrounding areas including:
Live Oaks
Magnolias
Bradford Pears
Various Palms
Silver Leaf Maples
Crape Myrtles
More »
Our Services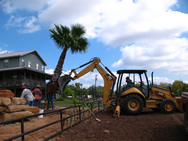 We have two different sized tree-spades for moving various sized trees.
Equipment
44" diameter tree spade
84" diameter tree spade
Our equipment allows us to transplant 2" to 8" caliper trees to areas where native trees are not present, during new construction or renovation, or in areas where trees have been damaged or destroyed.
More »
---